The Proven Leader In Student Information Systems
for New York State BOCES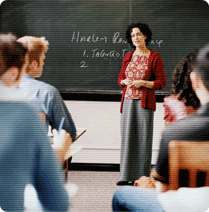 For more than 25 years, Centris Group has been dedicated to serving New York State educators with proven, leading-edge technology and unmatched customer support. We have a unique understanding of the challenges faced by BOCES across the state, and this extraordinary knowledge base, driving todays most advanced technology, informs the development of our products.
In the more than 12 years that Centris Group has been serving New York State BOCES, we have a 100% client retention rate. Today 75% of BOCES across New York State use Centris Group products including:
BOCES Capital Region
BOCES Champlain Valley Educational Services
BOCES Dutchess
BOCES Eastern Suffolk
BOCES Erie 1
BOCES Erie 2-Chautauqua-Cattaraugus
BOCES Franklin-Essex-Hamilton
BOCES Genesee Valley Educational Partnership
BOCES Hamilton-Fulton-Montgomery
BOCES Jefferson-Lewis-Hamilton-Herkimer-Oneida
BOCES Monroe 1
BOCES Monroe 2 - Orleans
BOCES Onondaga-Cortland-Madison
BOCES Orange-Ulster
BOCES Orleans-Niagara
BOCES Oswego
BOCES Putnam-Northern Westchester
BOCES Questar III

BOCES Rockland
BOCES Southern Westchester
BOCES St. Lawrence-Lewis
BOCES Sullivan
BOCES Tompkins-Seneca-Tioga
BOCES Ulster
BOCES Washington-Saratoga-Warren-Hamilton-Essex
BOCES Wayne Finger Lakes
BOCES Western Suffolk
Proven Customer Satisfaction... 100% Client Retention Rate
Centris Group has a proven track record of success in delivering measurable results and achieving remarkable levels of customer satisfaction. We believe that the actual experience of our customers is the truest indicator of how effectively we will meet your needs. In the more than 12 years that Centris Group has been serving over 550 New York State BOCES and school districts, we have never lost a single customer.
While we are proud of the extremely high satisfaction reported by our customers, Centris Group continues to strive for even higher levels of excellence.
Unmatched Depth of Staff Knowledge and Expertise
Centris Group delivers far more than just comprehensive web-based student information solutions. Our team of New York State Education professionals possesses unmatched experience in New York State BOCES requirements and solutions. They become an extension of your staff and are an integral part of the value we provide.
Over half of our staff has in-depth backgrounds and credentials in New York State Education, and eight staff members are former administrators in New York State.
The highly specialized expertise of our staff helps ensure that our solution will meet both state requirements and the individual needs of your BOCES. In addition, our team's existing knowledge of New York State BOCES means that we can implement a solution more quickly, more efficiently and without hidden risks.
Proven Implementation and On-Site Training Process
We utilize a proven and clearly defined implementation methodology which ensures the rapid adoption and smooth transition to BOCES Direct. Since our web-based software is designed exclusively for New York State BOCES, and our implementation team of experienced professionals has worked with 75% of the BOCES in the state, we can use a rapid implementation process so that the benefits of the application may accrue quickly, while maintaining highest quality standards.
World-Class Customer Support Services
Our commitment to your successful implementation and satisfaction extends far beyond project management and training. Our Help Desk staff is a critical component of our service delivery by providing ongoing support.
The Help Desk staff is not only technical experts on BOCES Direct, they also all have backgrounds in New York State Education requirements. This background helps ensure that they can effectively and efficiently respond to your staff's questions.
Calls received by the BOCES Direct Help Desk are answered by live staff who are all employees of Centris Group located in our New York office. All calls are logged into Centris Group's Help Desk support software to ensure that issues are fully resolved in a timely manner.
A Cost Effective Best-of-Class Solution: Measurable Return on Investment
and Hours Returned to Teaching for BOCES
The Centris Group is the only company which has a proven record of success in web-based student information systems for BOCES in New York State and a track record of delivering measurable results.
BOCES Direct has demonstrated the ability to generate significant time savings and increased efficiency in the administration of BOCES programs by applying our proven web-based applications.
BOCES Direct will help your BOCES increase efficiency, reduce paperwork, improve data accuracy and accessibility, return time to teaching, and contribute toward improved outcomes for children.
The Centris Group and BOCES Direct – Making a Difference and
Delivering Results for BOCES
Centris Group is uniquely qualified to meet the needs of BOCES by leveraging its position as the proven leader in comprehensive web-based student information solutions for New York State BOCES. We have a unique understanding of the issues faced by BOCES across New York State in efficiently and effectively complying with New York State requirements, and have a track record of success in delivering measurable results.
Our company was built by New York State Education professionals, technology experts and business people who are committed to making a real difference for administrators, teachers, service providers, and most of all students. We look forward to making a difference and delivering results for your BOCES.
---